Apply Now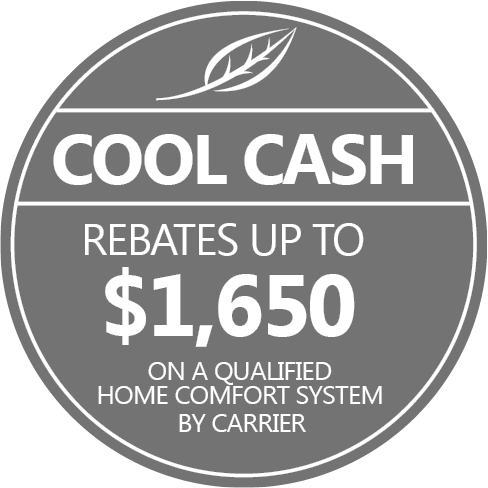 Rebates Available!
Years of comfort. Years of savings. The year's best offer.
There's never been a better time to upgrade to Carrier® quality and efficiency. For a limited time, you can claim up to $1,650 in Cool Cash rebates on a new system. Call for details.
Expires Nov 15, 2019
Contact Us
Save Now
Utility Rebates Available
Take advantage of your local utility rebates. Call us today for details.
Contact Us